This year, during the month of May I'll be raising money for a scientific research project I'm conducting, using the crowdfunding collaborative project known as the SciFund Challenge.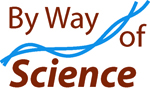 I'll post a bit more about this tomorrow, and I'll be using their blog space to promote the project I'll be undertaking.
The SciFund Challenge raised over $76,000 in their 1st fundraising drive in 2011. This year, in the 2nd Annual SciFund Challenge, with almost double the projects, they hope to raise a lot more money for scientific research. I hope you'll help me be a part of it!
To give you a little teaser, I'll just say this much right now: I'll be studying the genes of the parthenogenetic crayfish known as marmorkrebs. If you want to learn a little bit about marmorkrebs before my next post, please see Zen Faulkes's excellent website on the critter.
In the mean time, watch this space to learn more about crowdfunding science. (In addition to the SciFund Challenge, another project, Petridish.org is a new entrant into the crowdfunding-for-science world. Check it out! I'm going to stick to just the one project for now, though.)